Segmen I Love Blogging.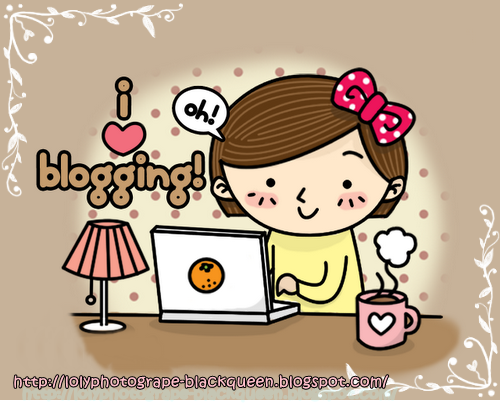 Assalamualaikum and Hello :D
Aku masuk kontes lagikkk. Nak join tekan gambaq kat ataihh tu ye?
Nama panggilan aku sempoi jaa :-
Tengku, Engku, Kak Anis, dan Anis .. hmm tu ja kott.
URL Blog ? Haha senang kacang gilaa :D
personal : http://mizzanies.blogspot.com and blog kedua: http://hanisakahoney.blogspot.com
Negeri Kelahiran aku ofcoz lah

Perlis Indera Kayangan

.. walaupun bola sepak lembik cam jelly, tapi aku sokong Perlis ; no matter what happened !
Warna kesukaan aku apa tah ?
Pink tak sangat, ungu mungkin .. hurmm maybe aku suka mixing colours . Biru lembut pun okey gak ahh.
Hmm ok lah tuu. Please bagi aku menang pulokk, aku tak pernah menang kontes apa pun. Sedih ahhh macam nii :/ Ok nak tag (randomly) kepada
Mr Purple
and
Eyna Eryna
. That's all. Byeeee ;)
Labels: giveaway, life story, segmen, trololol, whatever
Layout by
choco
lettha
. Post title from
owlala
. Colors & Image
neapolitan ice cream
&
1950's Argyle
.